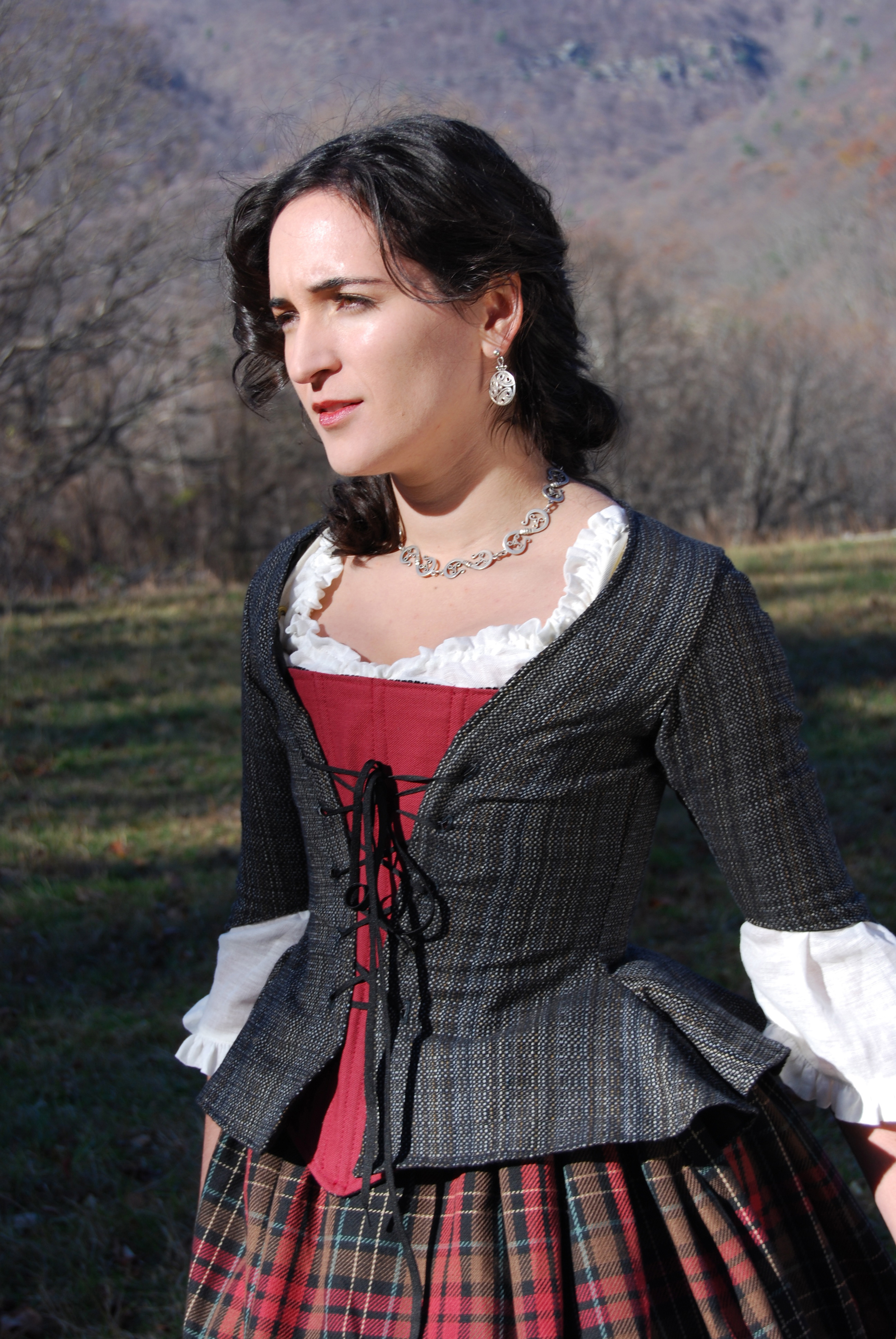 Heatherfield Jacket
THE HEATHERFIELD JACKET
EVERYDAY WEAR
The jacket is done in linen, in a black and gray weave called Black Madison, or choose the bamboo, in a bluish gray color. Both are lined in linen and tie up the front to close. It should tie so that it is narrow at the bottom and wide at the top- this is to show off your stomacher. The sleeves are to the elbow.
Dry Clean Only
Sizes xs-xxxl
Color Madison Black (linen) or Gray bamboo
Price $165.00
SIZE CHART
XS-SIZE 2-4, S-SIZE 6-8, M-SIZE 10-12, L-SIZE 14-16,
XL-SIZE 18-20, XXL-SIZE 22-24, XXXL-SIZE 26-28.
Sizing:
XS - Size 2-4
S - Size 6-8
M - Size 10-12
L - Size 14-16
XL - Size 18-20
XXL - Size 22-24
XXXL - Size 26-28